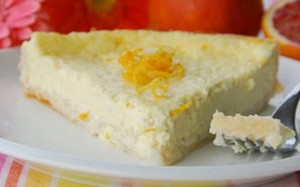 This is an unusual, but tasty recipe for rice. This dessert combines rice, vanilla, pineapple and whipped cream into a delightful after dinner treat.
Information:
8 Average Size Servings
Ingredients you will need:
whipped cream
1/2 cup sugar
2 teaspoon vanilla extract
1 can of pineapple pie filling
1/2 teaspoon salt
1 3/4 cups rice and correct volume of water based on the type of rice you use
2 cup milk
Rice Pineapple Pie Cooking Directions:
In a large pot, bring the water used to cook the rice to a boil. Add the rice and cook until it is puffy and all the water is absorbed.
Set heat to low then add in the 2 cups of milk. Cook for 15 minutes, stirring occasionally. Stir in the sugar and salt, and then let the mixture cool. After it cools to room temperature, stir in the pie filling and vanilla.
With a folding motion, stir desired amount of whipped cream into the mixture. Place into a casserole dish and refrigerate until cold. If you desire whipped cream as a topping, add desired amount. After it gets nice and cold, it is ready to serve.
Category: Dessert Recipes, Recipes for Rice